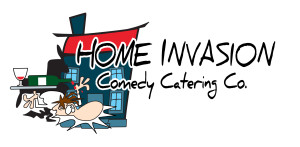 Ever been to a party that has a couple who gets really drunk and abnoxious? People don't stop talking about it, well…..now you can hire that couple. Perhaps a couple who bickers all night is more to your taste. Why not have a friend who has just recently separated from his wife attend, watch as he tries to hit on every thing that moves at your gathering!
Let these two comedic minds offer you ideas that will make your occasion truly unique. You supply names, background and details, we create a family member just for you.
Next time you have a cocktail party why not have your "relatives" from out of town drop by……..and then watch as the fun begins!
Guests From Hell
Your Funny Drunk Uncle
My Cousin The ex-Stripper
Someone's Former Lover
The Multi-Level Marketing Gal
The Couple Who Can't Stand Each Other
The Farter
Swinging Couple
Mr. Know-It-All
The Cougar
If you can come up with an idea these two can make it happen.  Halfway through dinner, stage a robbery next door, fake an illness. Have the police arrive, city workmen, repairmen, cable workers. Have your cop bring one of your kids home. Have your neighbour crash the party drunk….the sky's the limit.